Four Things I Learned After Writing a Book
June 25, 2015. I was out as a communications director. This was probably the worst day of my professional career – I was scared and felt like a complete failure. Losing your job sucks and I wouldn't wish it on anyone. But, come hell or high water, I was determined to make something good of it. 
Fast-forward two years to the day I lost my job  – I published my very first book Fighting FIRED With Fire (symbolic, much?). This is my very first book and I had absolutely no idea what I was doing. But with a focused mindset, amazingly encouraging friends and a kick-ass writing community (that is Self-Publishing School), I learned the quirky but fascinating ins and outs of self-publishing.
#1. Anyone can write
I've enjoyed writing for as long as I could remember. It always came naturally to me. But for others, writing has been (and might always be) a struggle. That's ok. You can still write a book.  
A New York Times article by Joseph Epstein stated that 81% of Americans said they want to write a book1  I'm pretty sure that not all 81% of those people made straight A's in English class. In fact, I've heard of countless authors who made C's in English but still managed to crank out their story. 
You don't need to be a literary expert to write a book. All you need is simply a story to tell and the rest will fall into place.  Tweet this!


#2. You have to be hella brave to share your story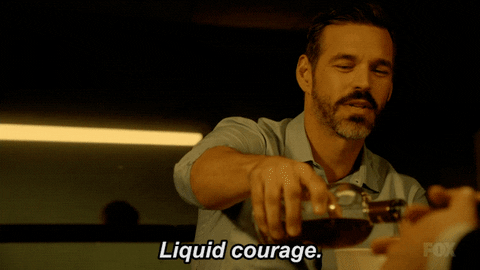 When I first starting writing my book, I was totally fine with keeping it locked away on my MacBook, away from the world's judgy eyes. It wouldn't get any criticism, any negativity, and no one to tell me my story sucked or that I didn't know what the hell I was talking about. I barely told a few of my close friends, let alone my husband, what I was up to.
That was, until I read this:
"Dearest Fear: Creativity and I are about to go on a road trip together. I understand you'll be joining us, because you always do. I acknowledge that you believe you have an important job to do in my life, and that you take your job seriously. Apparently your job is to induce complete panic whenever I'm about to do anything interesting—and, may I say, you are superb at your job. So by all means, keep doing your job, if you feel you must. But I will also be doing my job on this road trip, which is to work hard and stay focused. And Creativity will be doing its job, which is to remain stimulating and inspiring. There's plenty of room in this vehicle for all of us, so make yourself at home, but understand this: Creativity and I are the only"  
― Elizabeth Gilbert, Big Magic: Creative Living Beyond Fear2
ERRR! Drat you, Elizabeth and your super smart words that make total sense and prove that I'm being a complete dope! Ugh.The struggle was real. But, my new favorite, brilliant author was absolutely right. In order to live a creative life, fear is going to always be there but should never dictate whether or not you go forward. So, I moved on with my book and boy, was I glad I did. 
Little by little, I baby-stepped my way to exposing my little story to the world. Slowly, I put my first draft out to my launch team and then on to the soft launch and then onto the big launch. Once it was out there, I felt a huge sense of relief. Then, stories started trickle in, one by one, of people who thanked me for writing this and "wow, I wish I had read this after I lost my job."  I was truly helping people. And that's a feeling like no other. 
Don't fall for fear's bullshit. It's fake, it's phony, it's counterproductive to your creativity. Tweet this!
#3. Writing goals are a must

As cliché as this sounds, you need to set small writing goals or else your book will be banished into the depths of manuscript purgatory. Starting with super realistic goals is key. You could aim to write daily for 15 minutes or knock out 500 words. For a while, I struggled to practice what I'm now preaching, but over time, I got use to this daily ritual. To give me an extra kick in the pants, I invested in Scrivener to help me keep my work going with it's built-in project tracker. It was a lifesaver!
In addition to getting your story down on virtual paper, writing daily also has some amazing health benefits. According to an article by Psych Central, writing helps clarify your thoughts and feelings; reduce stress; solve problems more effectively; and resolve disagreements with others.3   
Just show up everyday and write. Your story does not care if you're tired or if it's raining outside or if you have a hangnail. Just write. Even if what you write is garbage, it's something. Tweet this! 
You're farther ahead than the other author-wannabe who keeps hitting the snooze button or makes excuses. Most of the time, you'll find that your mind will flow naturally into the story. Before you know it, you've written 1,000 words (or more)!
#4. Rally your squad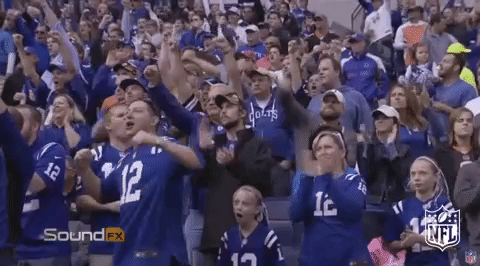 See #2 above. You know that thing called fear? Well, someone's got to call you on your shit and tell you you're being ridiculous. I was really, really lucky to be a part of the SPS group since there were so many other future authors who were going through the same struggles that I was (including my amazing writing buddy Cheryl, who is launching her new book next month!). I also had a few very encouraging friends who kept nagging me (in a loving way) about my book. 
Having a solid squad behind you is so important because they:
Hold you accountable
Calm your fears when they rear their ugly heads
Help keep you motivated to push forward
Become a source of credible feedback for your story
When writing your book, your story shouldn't be on an island. Let people you know and trust help make it stronger before sharing it with the world. Tweet this!
Writing a book is one of the coolest things I've ever done professionally. It wasn't the most easy or comfortable  – but no rewarding accomplishment ever is. In a nutshell, it takes commitment, a few cheerleaders and a nerves of steel. If you have those three, you can be unstoppable in publishing.
Authors  – is there any other lessons you learned along the way? If so, feel free to drop them in the comments!
Sources:

Everybody wants to write a book - I Will Teach You To Be Rich, Everybody wants to write a book, https://www.iwillteachyoutoberich.com/blog/everybody-wants-to-write-a-book/
Big Magic Quotes by Elizabeth Gilbert(page 2 of 14), Big Magic Quotes, https://www.goodreads.com/work/quotes/44044797-big-magic-creative-living-beyond-fear?page=2
The Health Benefits of Journaling | Psych Central, The Health Benefits of Journaling, https://psychcentral.com/lib/the-health-benefits-of-journaling/