The Fakeness of Flawlessness
Right now, I'm grabbing some dinner at a restaurant in the terminal of Buffalo International Airport, My mediocre spicy veggie wrap and way overpriced Fiji water just isn't cutting it. Soon, I'll be jetting off to North Carolina to visit my brother, sister-in-law and niece (and I'm just a tad bit excited to see them!). 
Airports are the absolute best places to people watch. You observe people from all corners of the globe all in one spot. As I've gotten older, I've become more fascinated with observing strangers. I oftentimes wonder where they're from and what their story is. As my 7th grade geography teacher once said, "the world is getting smaller" and the degrees of separation are becoming fewer and fewer. So, I'll always try to listen in to see if there's some commonality to strike up a conversation and make a new friend.

As I'm typing away (and regretting my lackluster meal), I'm overhearing a family of four chatting away with a solo traveler about where they're latest travels. The (presumable) dad in the family was bragging a bit about how they had been on a month-long vacation in Italy and were heading home to LA. Solo guy was clearly very impressed. Their conversation soon gets cut short when his little boy, who looks about the same age as my niece, goes into a full-blown raging tantrum.

As his wife takes his overly-tired kid (and my face turns back from green to its normal color), the guy is clearly ready to lose his shit. He's got his flushed face crumpled in his hands and I can't tell whether or not he's sleeping or crying. It looked like the kind of deep frustration that not even a month-long trip to Italy and a case of Chianti could cure.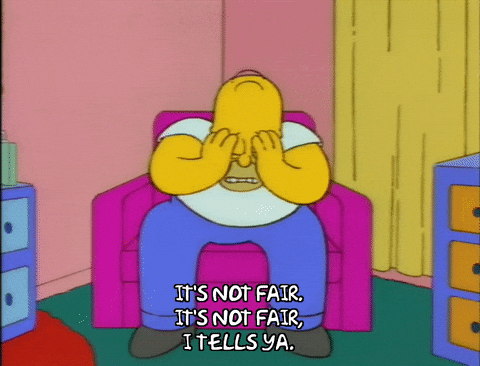 Even though this guy was painting the picture of perfection, he clearly wasn't ok. Despite drinking amazing wine, eating phenomenal food, and taking in amazing architecture for the last 30 days, he was struggling underneath. And I felt bad for him.

But, isn't that all of us at some point?

Everything is peaches and rainbows on the outside but deep down, you're holding on by a thread? I'm one of those guilty as charged. 
After I lost my job, I refused to say I wasn't ok. When the going got tough mentally and emotionally, I did my best to plow through it on my own. I'm the strong one. The tough one. The one who always has her shit together. And looking back now, that was pretty dumb.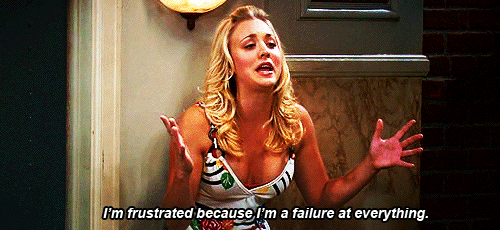 My point is, it's ok to not be ok. It's ok to let your guard down and NOT have your shit together. It's perfectly fine to not know what the hell is going to happen next and to loosen the controlling grip on your life.

It's ok to cut yourself a freakin' break every now and then.

So starting right now, be kind to yourself. Allow your guard to fall around a friend or close confidante. Embrace imperfection. Take the mask off (even if it's after a fancy vacation) and allow yourself to be exactly who you are – a human being.